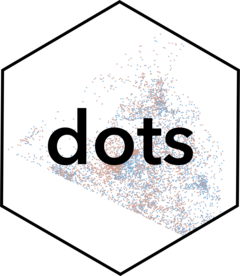 Make dot density plots
Source:
R/dots.R
dots.Rd
Arguments
shp

input shp with sf geometry.

cols

<tidy-select> columns to produce dots for.

engine

backend to use. Default is engine_terra.

divisor

Number of people per dot. Default is 250.

min_point

Minimum number of people to generate one dot. Defaults to 10% of the divisor.